Comptoirs Richard retail stores have opened in the 00's with the desire to extend the Cafés Richard experience and its values to individuals. Reflecting a beautiful family history and a common passion, Comptoirs Richard stores are dedicated to the hot beverages world but also to the essentials of coffee preparation and tasting.
THE SPIRIT "BOUTIQUE DE QUARTIER", ELEGANT AND REFINED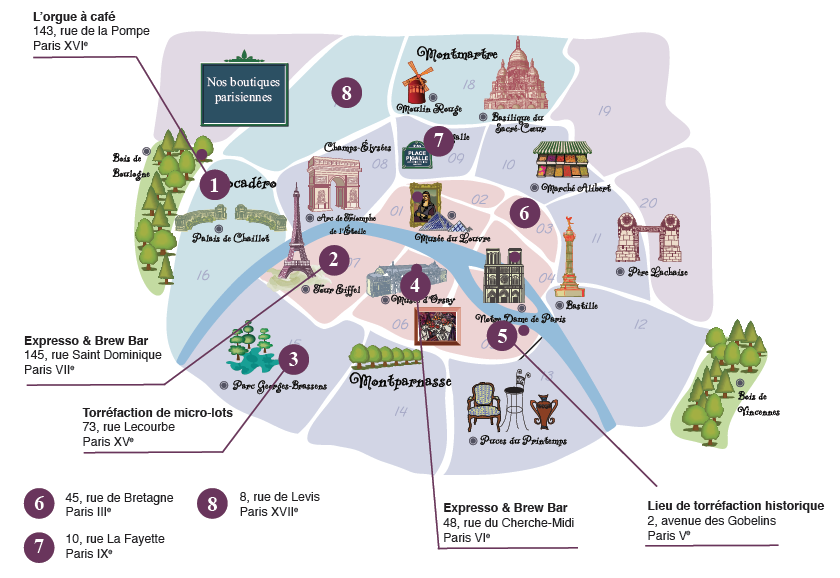 Having 8 retail stores located in the most lively district of Paris make Comptoirs Richard stores a part of the Parisian refinement. They are ideal to travel across the world of coffee, tea and herbal tea, sharing know-how and expertise with their customers. Each address has its own atmosphere which allows Comptoirs Richard to establish relationships with their customers and talk about this French art de vivre.
---
HOT BEVERAGE WORLD
Comptoirs Richard offers a wide product range such as Crus, pure origins, homemade blends, organic which are resulting from Cafés Richard know-how. Coffee is ground on demand, depending on your coffee preparation taste or your coffee maker. Comptoirs Richard offers teas and herbal teas ranges of excellence, from traditional flavors in organic terroirs, to the most gourmet recipes and chocolates to drink or to eat are to be tasted without moderation. Coffee and tea break are proper rituals that find the elegance thanks to selected preparation accessories.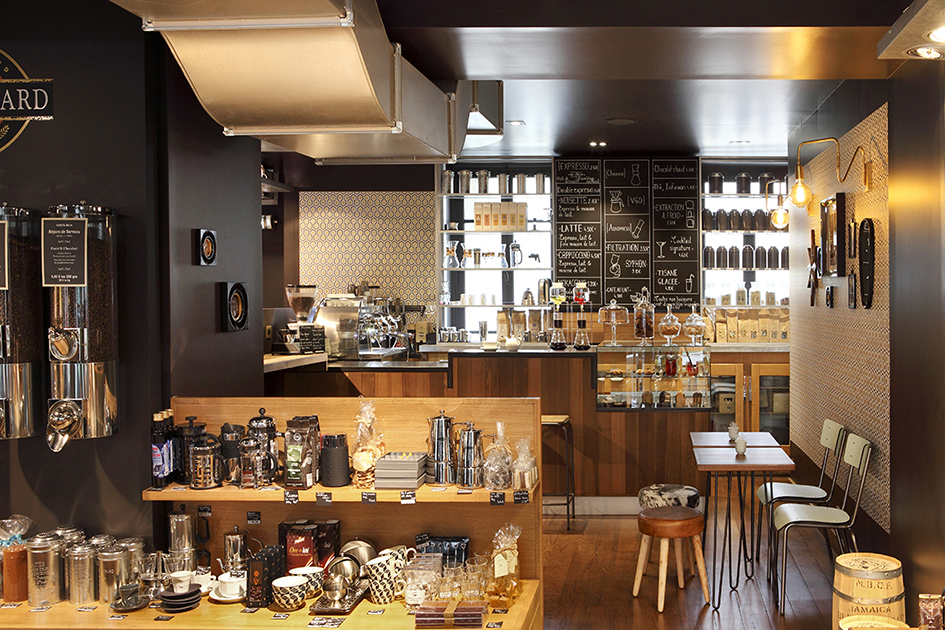 Comptoirs Richard is an epicurean brand that offers sweet treats to have while having coffee, tea or herbal teas. Treat are chosen for their craft quality and their typicity.
Find all these beautiful selections on our online store www.comptoirsrichard.fr (delivery available anywhere in France)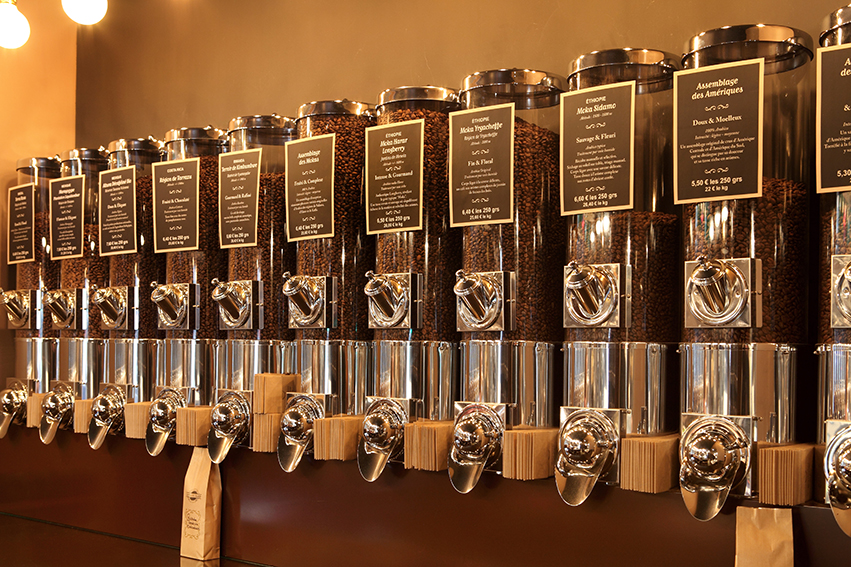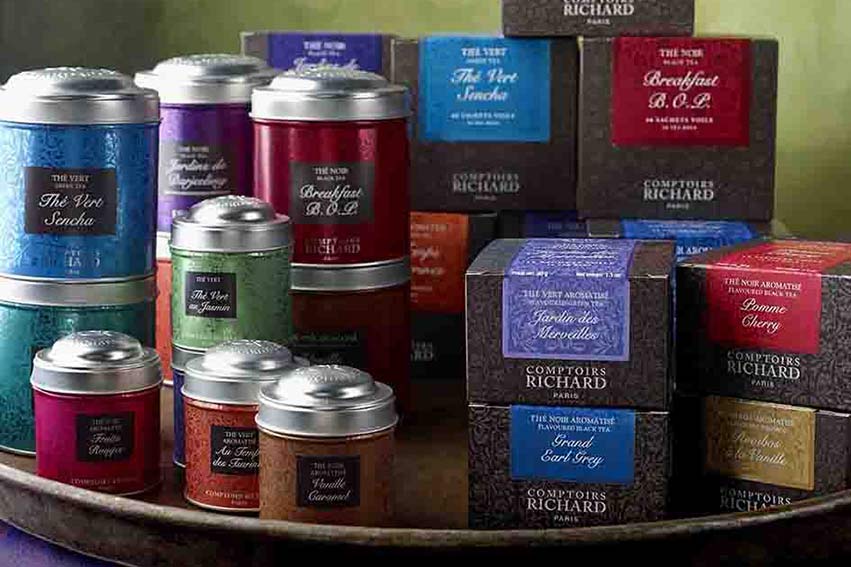 ---
EXPRESSO & BREW BAR: 2 spots in Rive Gauche
Comptoirs Richard has imagined, in the heart of two of its Parisian retail stores, a proper testing space where you can taste coffees, teas and herbal teas: the Expresso & Brew Bar.
Reflecting a French way of life, these French-oriented coffee shops are nestled among shops and restaurants where famous craftsmen and chefs performed:
145 rue Saint-Dominique - Paris VII at a glance of the Eiffel Tower
48 rue du Cherche-Midi - Paris VI, lively street not far from the Bon Marché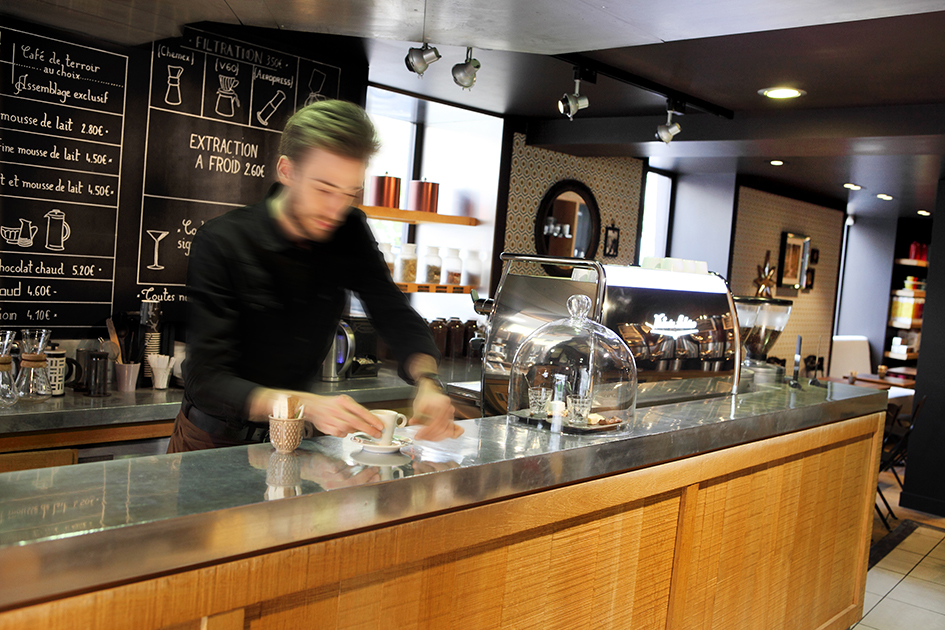 Baristas are using coffee from exceptional terroir but also unique blends where all beans are roasted in our Parisian workshops.
There are various way of tasting a coffee: From the legendary depression coffee machine to the brand new trend of cold extraction but also to the standard cappuccino or expresso.
You can live a unique coffee experience on each 1st and 3rd Saturday by attending a free workshop in one of Comptoirs Richard Expresso & Brew Bar.
---