Cafés Richard Coffee-Brasserie

The First concept abroad
With the opening in early 2017 of its first Coffee-brasserie in Malaysia, Cafés Richard is making sure it's traditional roasting savoir faire is spread out worldwide. To do so, we've chosen Genting Highlands site in Malaysia, which was opened in 1971*. Renovated since then, brand new labels have been welcome on this prestigious SkyAvenue.
Promoting the savoir faire of authentic brands is an ambitious project which was totally in line with our expectations.
* Established in 1965 in Malaysia, Resort World Genting is an international group focused on tourism and leisure. Leader in its field, it welcomes more than 50 million visitors around the world (United States, Australia, Singapore ...).
---
A PARISIAN BRASSERIE ATMOSPHERE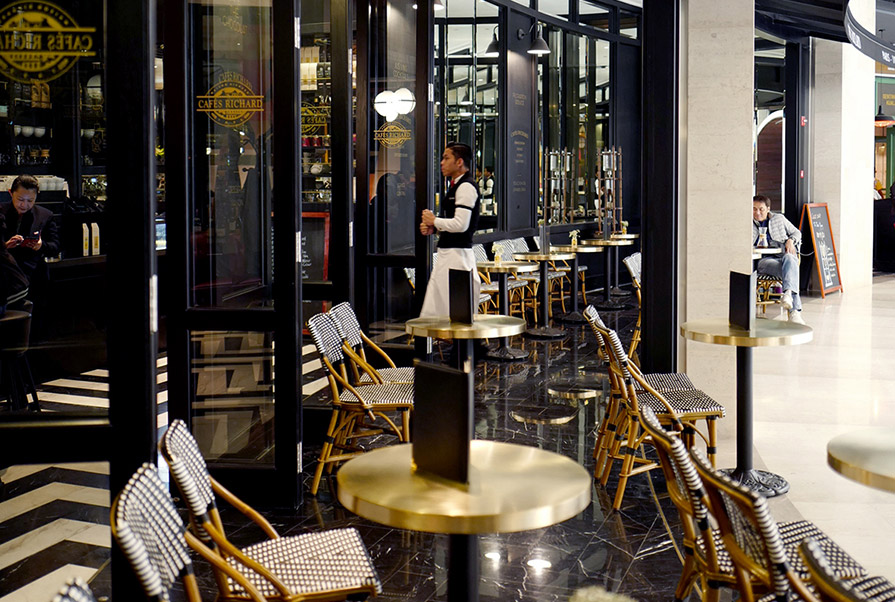 We have launched a unique space dedicated to coffee expressing a parisian brasserie quintessence beeing a French art de vivre symbol. At the end of 2010, UNESCO enrol "the gastronomic french meal" to the intangible heritage of humanity.
This is an international recognition of our "eating well" social practice. Our coffee-brasserie is fully in line with this influence with a keen sense of hospitality and elegance of French service.
---
COFFEE AT THE HEART OF COFFEE-BRASSERIE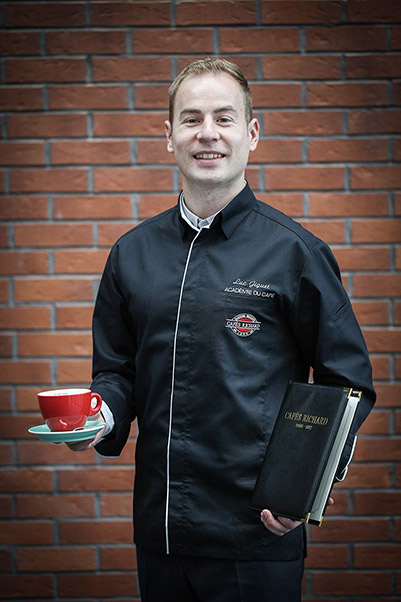 Our French ambassador, Luc Jiguet, relies on a team of baristas and mixologists trained by our expert Michael McCauley of our Académie du Café.
Coffee grand crus and homemade blends are suggested, from espresso to soft filtration (Chemex, French press, siphon ...) as an accompaniment to tasty dishes.
A YOUNG AND DEMANDING CUSTOMER
A year after the opening, results are already very positive. Our team energy as well as our menu won receptive customers to our coffee & tea gourmet suggestions. The "Festin" and "Eiffel Tower" offers, for example, have quickly become a must for visitors to Genting.
From the ceremonial breakfast to the pairing, through the ritual of afternoon tea or cocktails, our coffee-brasserie welcomes coffee and tea lovers.